Attack on Titan Special
Face the forces of darkness and live exciting adventures: only until 17th May, you can get your hands on exclusive costumes and consumables from the popular anime series Attack on Titan!

From faithfully modeled Scout Regiment uniforms to special consumables such as Eren's Key, fans of Attack on Titan will find everything a gamer's heart desires with this one-off cooperation.

The Salute to Sacrifice special emote is a particular highlight, allowing you to salute in the style of the Scout Regiment.
---
Special Attack on Titan Wheel

Get your hands on exclusive items on our special Wheel of Jackpots. The special thing is that it has a total of 4 jackpot segments, so you'll have a 1 in 4 chance of landing on a jackpot segment! All of the costumes on this wheel are part of the Attack on Titan special. The chance to receive a Mighty Dragon is also increased. You'll find a list of all the possible prizes below.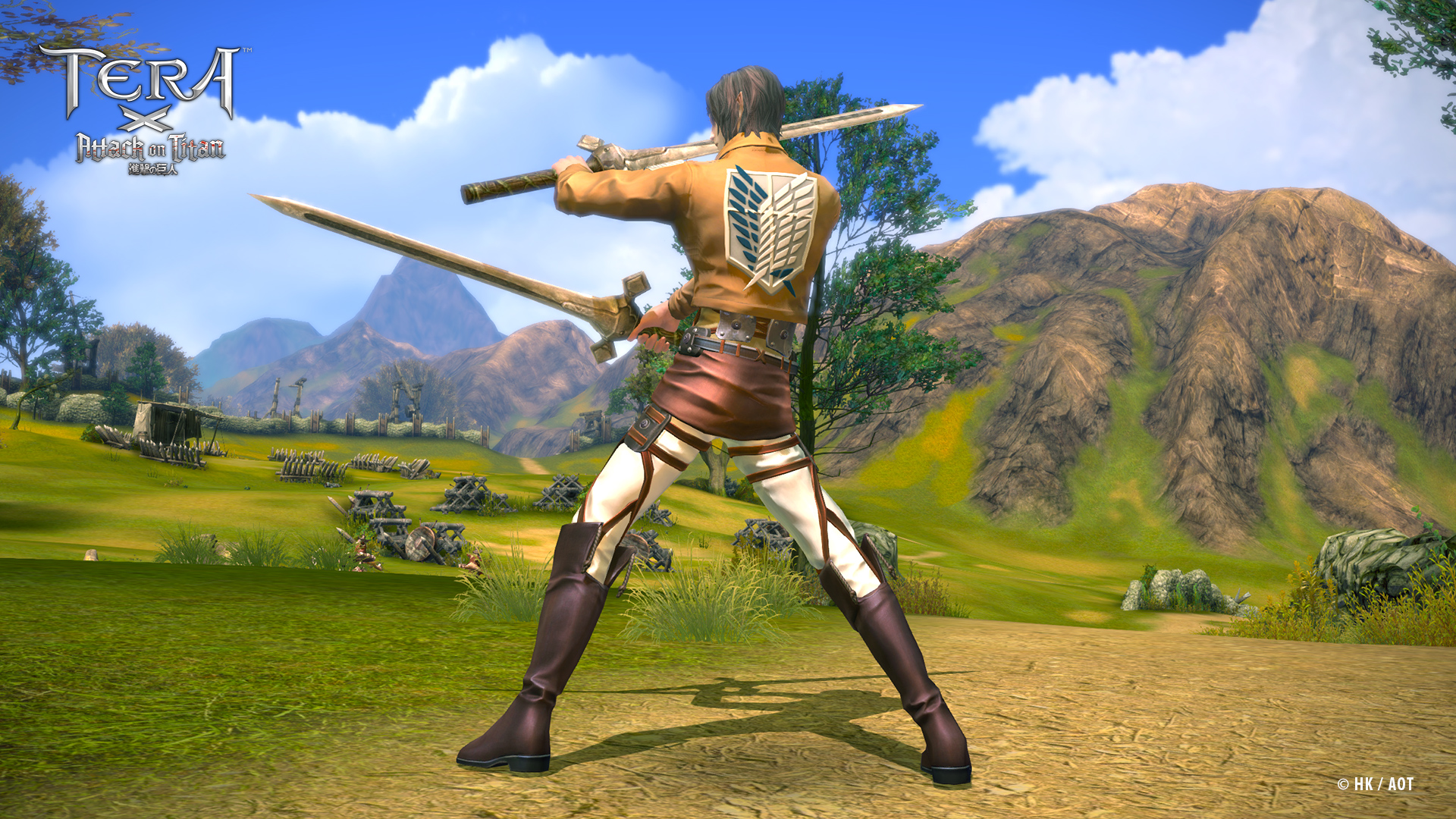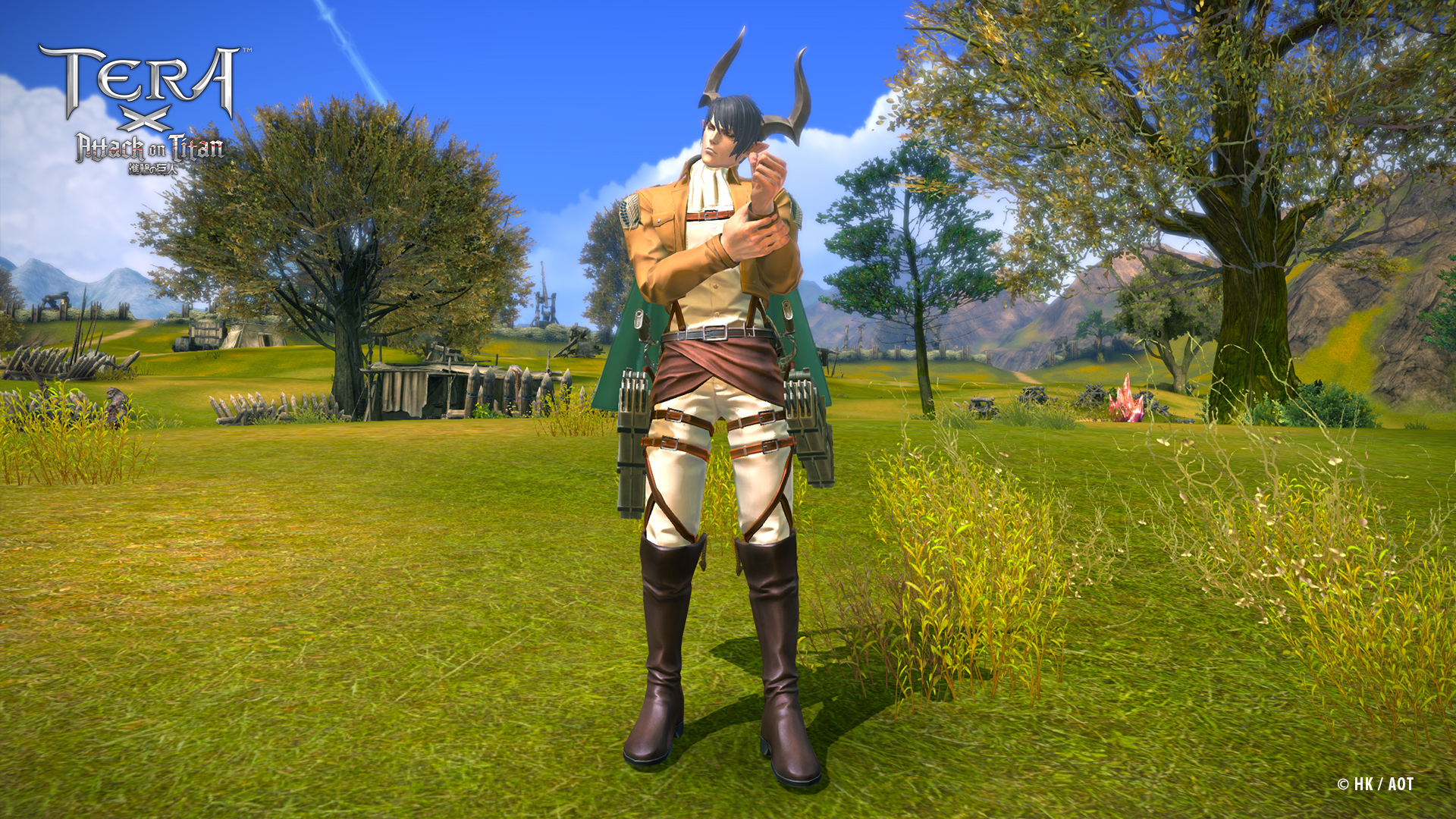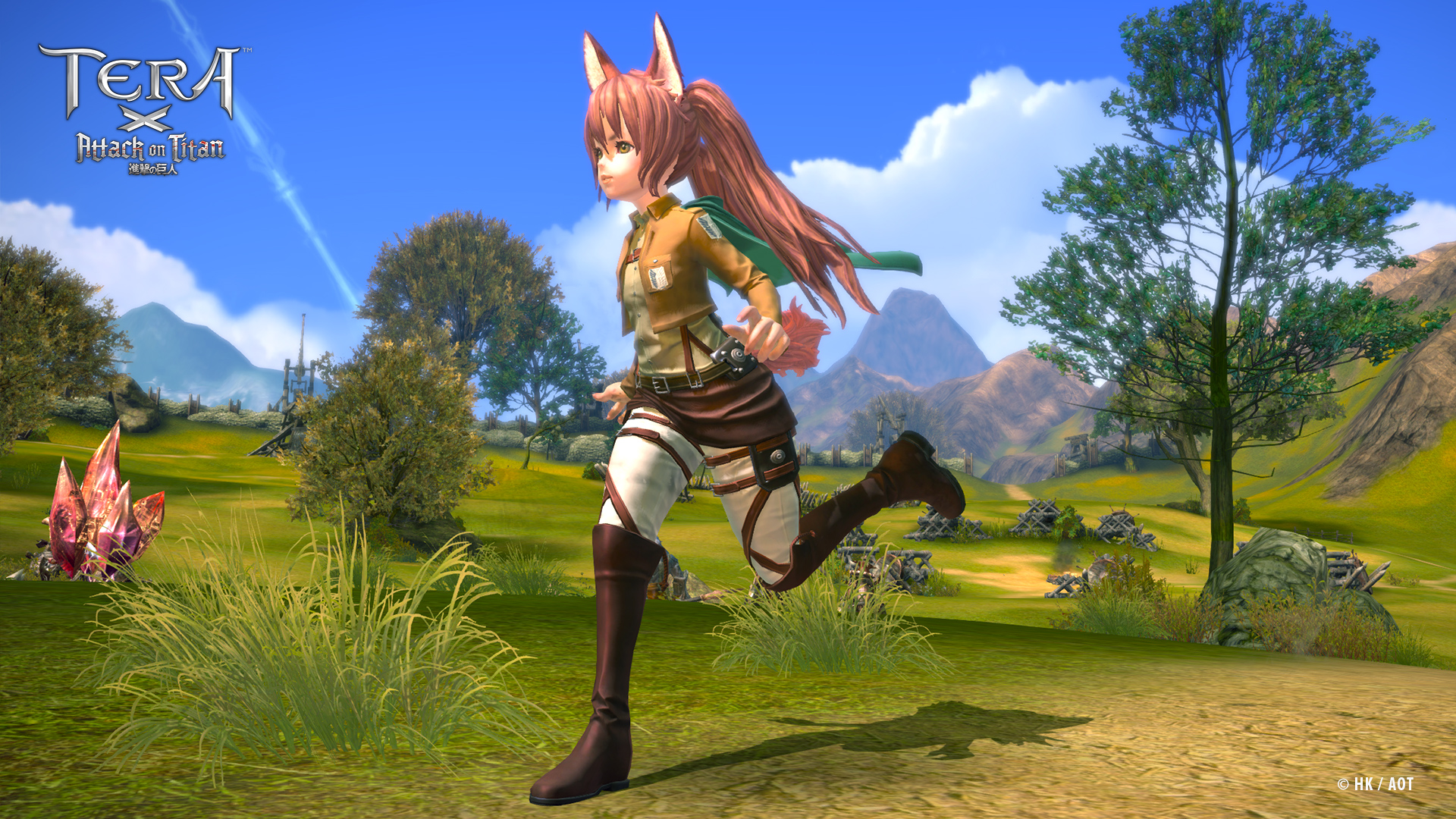 ---
New Hunting Event

You'll also have the opportunity to get outfits and consumables from the anime series in the game. Simply participate in the event, hunt giant monsters, and attack them 50 times. The teeth you receive as loot can be exchanged for Attack on Titan cooperation items, etching materials, and consumables.
---
Here's what you can win on the Attack on Titan wheel

Jackpot segments:
Smart Box: Eren's Scout Regiment Uniform
Smart Box: Sasha's Scout Regiment Uniform
Smart Box: Levi's Scout Regiment Uniform
Smart Box: Mikasa's Scout Regiment Uniform
Smart Box: Salute to Sacrifice
Scout Regiment Cape
Dragon Skill: Mighty Armored Dragon
Dragon Skill: Mighty Fire Dragon
Dragon Skill: Mighty Spirit Dragon
Dragon Skill: Mighty Diamond Dragon
Normal segments:
75x/50x/25x Sasha's Potato
20x/15x/10x Eren's Key
20x/15x/10x Ultra-Hard Blade
200x/100x/50x Titanic Power Potion
Flying Skill: Ancient Armored Dragon
Flying Skill: Ancient Fire Dragon
Flying Skill: Ancient Spirit Dragon
Flying Skill: Ancient Diamond Dragon
300x/250x/200x Attack on Titan Token
3,000x/1,500x/1,000x Golden Talent
1,000x/750x/350x Golden Talent
10x/4x Diamond
10x Trade Chest: Otherworldly Shard
10x Trade Chest: Mystic Potion
2x Superior Noctenium Elixir
4x Combat Accelerator Potion
7x Strong Bravery Potion
10x Inexorable Savage Draught
10x Tempestuous Savage Draught
10x Strong Canephora Potion
2,000/1,000/600/400/200/150 TERA Thaler
Join the Scout Regiment and score exclusive items!
Have fun,

The TERA Team