Event: Easter Eggstravaganza
What's that rustling in the bushes? Why it's the Easter bunny with Easter eggs for every adventurer in his bag. Open the eggs and with a bit of luck you might find an IM39 Hexapleonic Weapon Skin or one of the new Fortune Skills!
Event Overview:
Note: the Fortune Skills Vakna & Somno are not currently present in the game. They will be added to the Oneiric Shop (for Dreamer's Tokens) on 10th April.
---
Fortune Skill: Vakna & Somno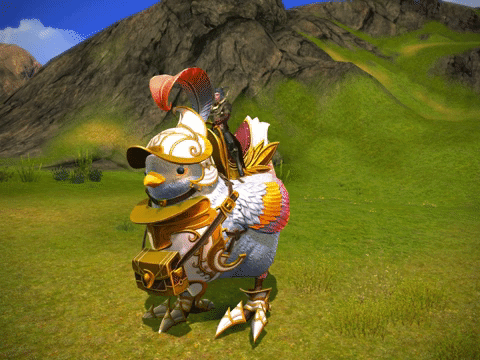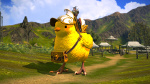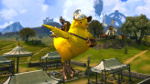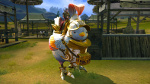 Effects:
The Fortune Skill: Mighty Vakna and Mighty Somno grant the following effects:
Restores 1% of your max MP and HP every second.
You also learn the passive skill "Phantasmic Talon" and active skill "Dreamreader".

Phantasmic Talon: Uses the powers of a dream bird to have a set chance of increasing crit power against monsters by 50%.
Dreamreader: Grants you a random buff. The skill can be activated once every 24 hours.

Superior Noctenium Elixir
Melsa's Triple Feast
Lamb Bulgogi
Bravery Potion
You can only benefit from the skills of one mighty flying mount at any one time. Only the effects of the last mount you summon apply.
---
Details on Easter eggs
The eggs come in a total of eight levels, starting with the regular Easter Egg and finishing with the Gilded Easter Egg.
If you have an egg in your inventory of whatever level, by right-clicking on it you can use it and try to turn into an even more colourful egg. Depending on the level of the egg, you can get a variety of items from it.

(Unique) Easter Egg Turns into either a Plain Easter Egg or a Broken Eggshell upon use.

Plain Easter Egg Turns into either a Wooden Easter Egg or a Broken Eggshell upon use.

Wooden Easter Egg Turns into either a Stone Easter Egg, 120x Metamorphic Emblem or 2x Broken Eggshell upon use.

Stone Easter Egg Turns into either a Clay Easter Egg, 240x Metamorphic Emblem or 2x Broken Eggshell upon use.

Clay Easter Egg Turns into either a Pearl-Studded Easter Egg, 600x Metamorphic Emblem or 3x Broken Eggshell upon use.

Pearl-Studded Easter Egg Turns into either a Silken Easter Egg, a Small Easter Gift or 1500x Metamorphic Emblem upon use.

Silken Easter Egg Turns into either a Gilded Easter Egg or a Pretty Easter Gift.

Gilded Easter Egg Turns into a Magnificent Easter Gift or can be transformed into an Mysterious Easter Treasure using the Easter Bunny's Runestone.
Using the first five levels of eggs can result in them breaking into Broken Eggshells – but right-clicking on 15 Broken Eggshells will fuse them back into a new Unique Easter Egg.

Broken Eggshell Right-click to fuse 15 Broken Eggshells together to receive a new Unique Easter Egg.
Where to Get Easter Eggs
Easter Eggs can be obtained in different ways, for example in the dungeons listed here, or via the TERA Shop.
From the TERA Shop

Lustrous Easter Nest The Lustrous Easter Nest is available in the TERA Shop! This package gives you a quick and easy way to get an Easter Egg, together with a Chocolate Egg Basket that replenishes 15% of your total HP instantly on use.

Easter Bunny's Runestone This runestone transforms 10 Gilded Easter Eggs listed into a Mysterious Easter Treasure, containing:
1x Liberation Scroll
1000x Dreamer's Token
---
IM39 Hexapleonic Weapon Skin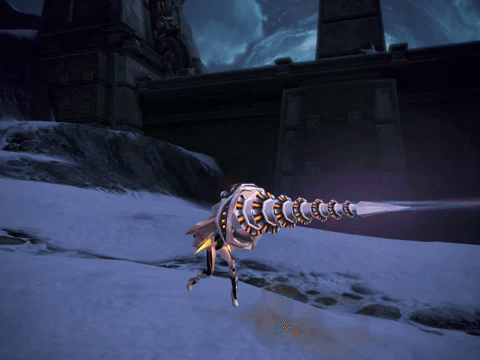 ---
From Dungeons
For the whole event duration (until April 17th) you'll be able to pick up Unique Easter Eggs in level 65 dungeons (automatically group distributed). The dungeons are split up as follows:
Ghillieglade (00:00–23:59)

Saturday, 24th March to Sunday, 25th March 2018
Friday, 30th March to Monday, 2nd April 2018
Saturday, 7th April to Sunday, 8th April 2018
Saturday, 14th April to Sunday, 15th April 2018

Thursday, 22nd March (10 AM) to Tuesday, 17th April 2018 (5 AM)
---
Prize Highlights
The Small Easter Gift, the Pretty Easter Gift and the Mysterious Easter Treasure all contain amazing items. The highlights amongst them include:
Dreamer's Token

Right-click to open the Shop to get, amongst others, the Fortune Skills!

Up to 80000 Metamorphic Emblem

Opens the Metamorphic Emblem shop, where you may exchange emblems for enchanting materials.

Smart Box: Red & Silver IM39 Hexapleonic Weapon Skin
Combat Accelerator Potion

Reduces the cooldown period for all skills (except for alliance skills) and increases MP regeneration for 30 minutes.

Niveot Chests of the Master Fusioneer

For crafting indestructible crystals.
Link to the PDF with all rewards: LINK.
Please note: The rewards in the eggs will remain after the end of the event, but no new eggs can be obtained.
Wishing you cheepy chirpy fun this Easter!
The TERA Team