Event: Summer Festival
The temperatures are rising, and the peoples of Arborea are taking advantage of the clement weather to party on the beach and worship the sun god Balder.

But what's this? Vampires trying to weaken the power of the sun with their Carnival of Blood! Stop their evil doings and join the summer fun between Tuesday, 18th July and Tuesday, 22nd August 2017!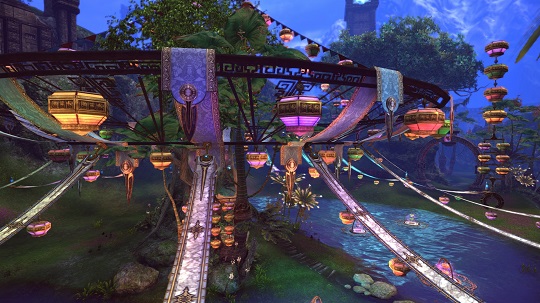 You can find more info on the Festival of the Sun here
Additional Reward Tokens:
Different quests reward you with special tokens, which you can exchange for:
Swimsuits and Weaponskins (2015 ~ 2017)
Head and Backslot Accessories
Shape Changers
Rings, Earrings and Necklaces, Misery Gear Set
VM9 and VM9.5 Materials
Circlet Fragments
Have fun,

The TERA Team