Event: Summer Festival
The temperature's rising and Arborea's inhabitants are making the most of the warm weather to have parties on the beach and pay homage to the sun god Balder.
It would be an idyllic summer – if there weren't vampires about! Those beastly bloodsuckers are celebrating the Carnival of Blood to dim the light of the sun. Put a stop to their plans and participate in some great summer activities from Thursday, 12th July until Tuesday, 28th August 2018!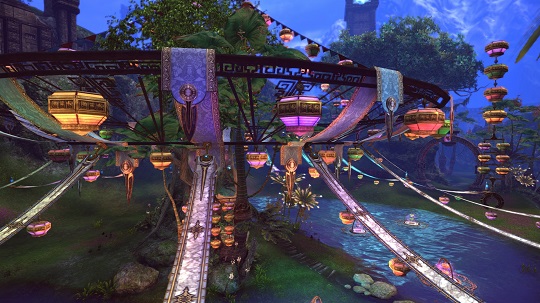 You can find more info on the Festival of the Sun here
Additional Reward Tokens:
Various quests will reward you with special tokens that you can redeem for the following items:
• Swimwear and weapon skins from the years 2015 to 2018

• Various hair decorations and back ornaments

• Rings, earrings, necklaces and equipment

• Enchanting materials up to Veilthroch

• Shape changers

• Water bombs

• Strengthening foods
Have fun,

The TERA Team