Fate of Arun: Sabex Armory
The first instance waiting for you on the new continent is the Sabex Armory (level 61). It is one of a total of four instances which can be explored in Northern Arun. In the coming days we'll be previewing the other dungeons: Macellarius Catacombs (level 64), Ravenous Gorge (level 65) and Bathysmal Rise (level 65).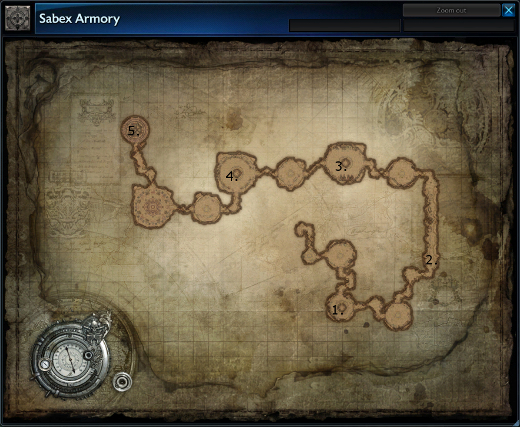 Sabex Armory is a five-player dungeon for players of level 61 and above. The entrance can be found in Spring Valley, Northern Arun's second area. A host of known monsters have settled there which you must defeat in combat before you can get at the highly sought-after Superior Glyphs.
This dungeon's route leads you down a long, meandering path. Various groups of mobs and four bosses will confront you and try to hold you back on this underground trail.
1. Thoxtia
Thoxtia, an elephantine crab beast, is the first boss lurking in the Sabex Armory. Using your fighting skill you'll soon turn this critter into crab chowder!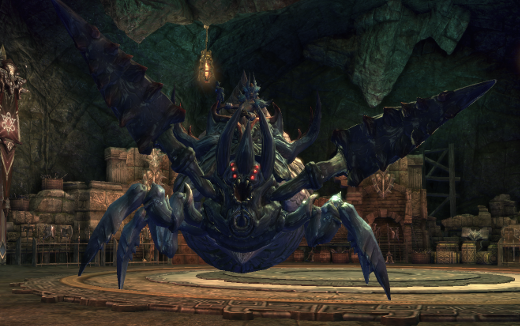 2. Long Hall
In the following section you'll be able to slip past your opponents unseen if you choose the path over bridges and stairs.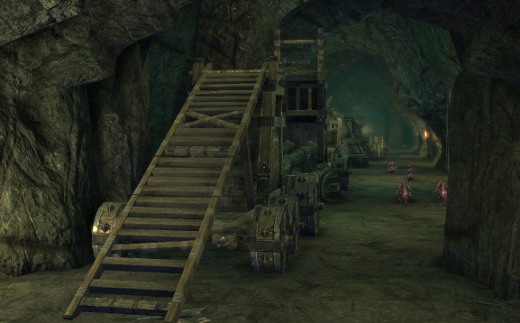 But beware! The monsters you spare here will rush to the aid of your next opponent (Armory Golem). Think hard about whether you shouldn't take them out sooner. One thing is for certain: none of these monsters should live to tell the tale!
3. Thrombfist
In the next large room you'll meet the third boss, Thrombfist. He is summoned by the Sabex Arcanist and bears down on his attackers with powerful claw attacks. Evade the heavy blows and other attacks and ensure that Thrombfist doesn't get a chance to live up to his name.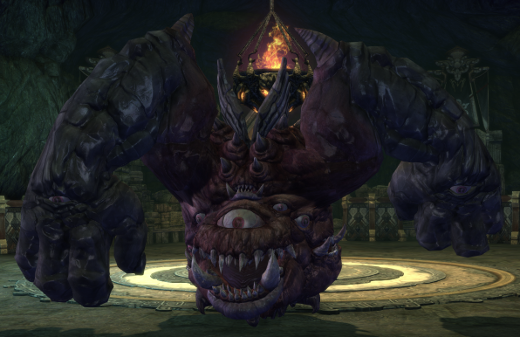 4. Dermestida
Remember Vesporax from Rift's Edge? Dermestida is another specimen of the giant hornet species and uses stinging attacks and bee swarms as her main weapons. Quickly get out of the way of her poison attacks – or make sure you've got some sting relief spray to hand!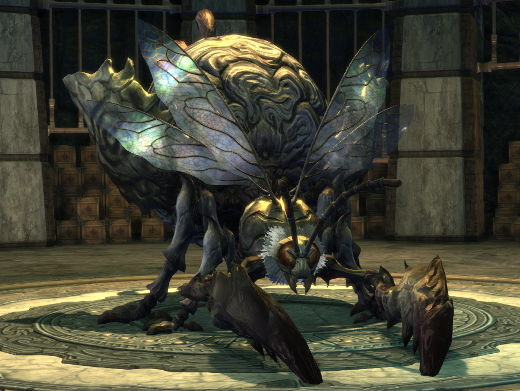 5. Yateveo
After defeating the Armory Golem once and for all, you'll arrive at the instance's final boss. In the final battle you must pass the test against Yateveo, Yativio's older brother, who we already met in Rift's Edge. His attack patterns are very similar to Yativio's.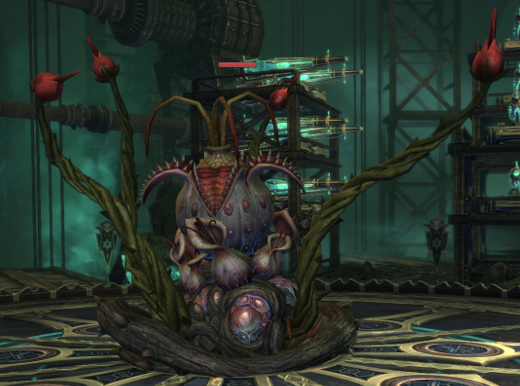 Truly amazing loot beckons once you've dealt with all of these enemies. Yateveo is carrying a chest of Supreme Glyphs for the new skills (Vanguard's Glyph Crate). The defeat of all the other bosses is rewarded with Superior Glyphs for the present skills (Khirian Glyph Box).
Until next time!
The TERA Team
Links to previous previews:
Links to the high resolution images (1920x1080):