Maintenance (Patch 67) - 10.04.2018
PATCH 67 release: maintenance will take place this Tuesday 10th of April.
All game servers will be under maintenance from 09:00 CEST (08:00 am UK time) until approximately 12:00 CEST (11:00 UK time).
In case of any changes to the timeframe, we'll keep you updated through our website, forum and social media channels on Facebook and Twitter.
---
Additional information:
Installation of patch 67.
A detailed list of all skills is available here (.xlsx file)
The League of Levelers will take place, until Tuesday, 2nd May 2018 (08:00 CEST).
Pre-download:
Patch 67.03 (size: 988MB) can be downloaded immediately. However the patch contents will only be unlocked on the 10th April 2018. [Note: Pre-download is not available on Steam].
Shroomie and Squidger pets:
Due to the developer's request, the pets "Care and Use of Your Pet Shroomie" and "Care and Use of Your Pet Squidger" will be removed from the wheel of fortune and from the game itself. For players who already obtained them, they will be exchange in a future maintenance by two new rare kitty pets: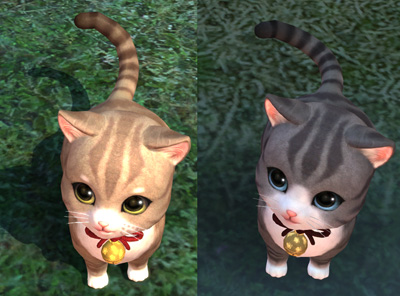 Abilities: Auto-gather, Storage, and Auto-loot
We recommend you to remove your Bouncy Slime and Cute Mushroom pets from the auction house and the item claim before this future maintenance for pet exchange (we will of course inform you in advance).

We apologise for any inconvenience caused.

The TERA Team
More details on patch 67 can be found here.
---
Have fun!

The TERA Team