New Class: Reserve Your Name!
Great news: The new Valkyrie class hits our servers in April! From tomorrow onwards you can reserve the name of your choice for a character of this class, and join the adventure with the combative Castanic female as soon as Patch 54 goes live.
---
How to Reserve Your Name
From Tuesday, 21st March at 7:00 PM, you can set a name for your new character in the overlay displayed on the right side of the screen in the character lobby.

Once you have clicked to confirm your selection, nobody else on this server will be able to use the name you have chosen. But caution: You won't be able to change the name once it has been set, so think carefully about the name you reserve!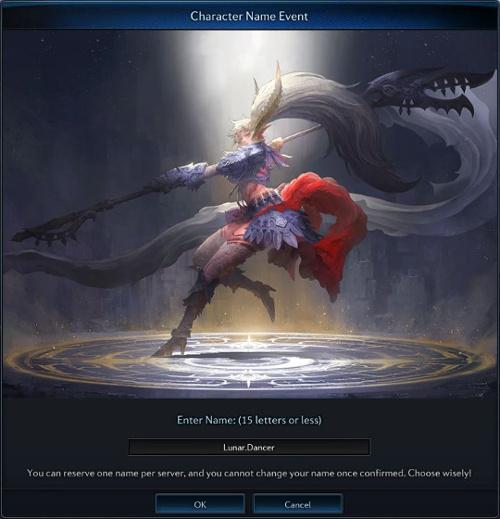 Names can be reserved until Monday, 3rd April at 12:00 PM.
---
Creating a Valkyrie
The current plan is that the new class will be available to play from 4th April, 2017, so you'll be able to create your Valkyrie with the name you reserve following the server maintenance on that day.

Reserved names can be used until 7:55 AM on 18th April – after that the name will once again be available to all other players.
Note: If Patch 54 is postponed a few days, you will be able to use the reserved name on 4th April to create a character for an existing class. However, you will not receive any rewards in this case.
---
Rewards
You will be rewarded with items for reserving a name and creating a Valkyrie with this name during the event period. Among others, you will receive a coupon for an additional character slot (3-16) and will be able to change your appearance as many times as you like for 24 hours. You will also receive Fashion Coupons and glyph crates.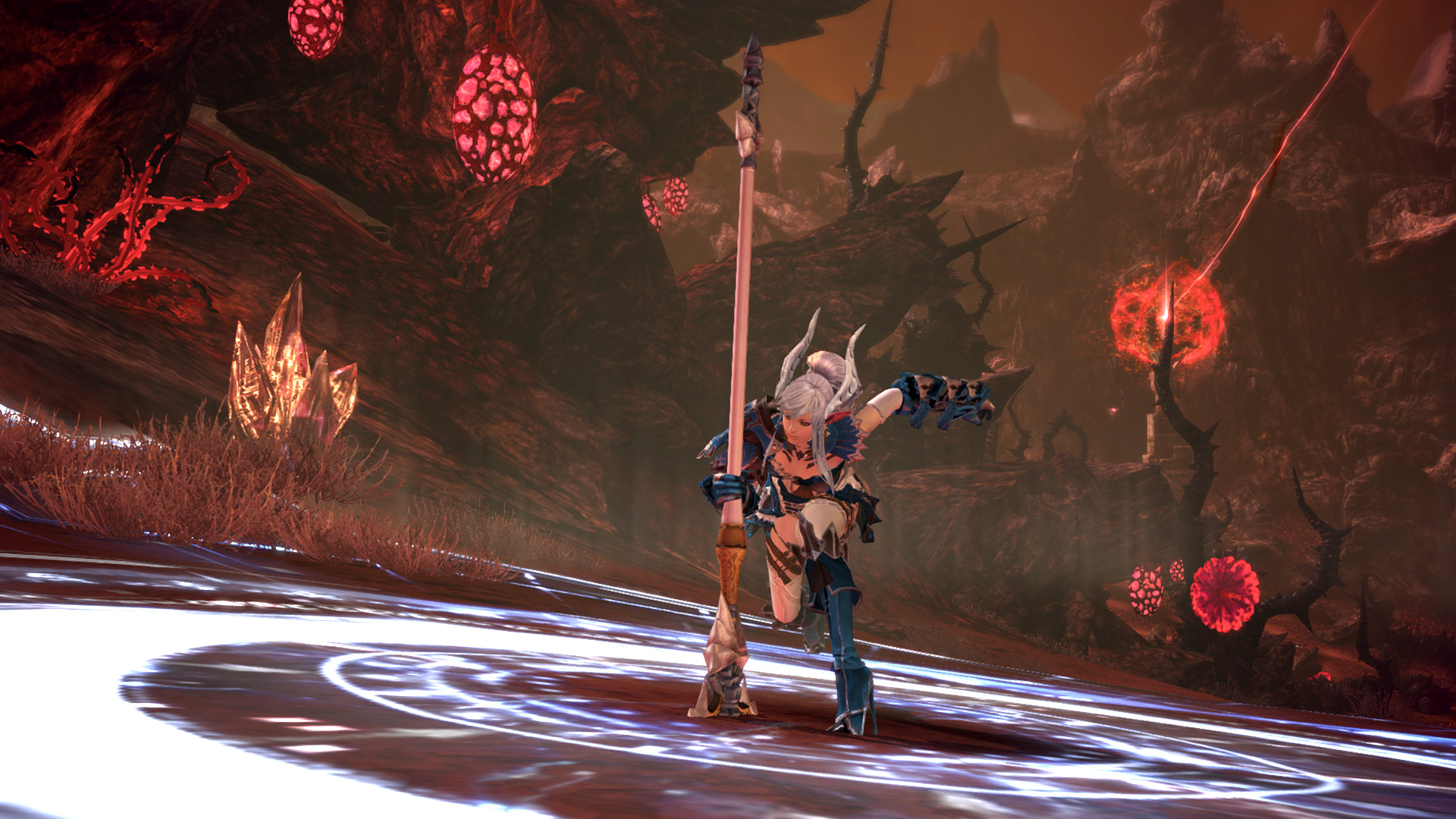 ---
Further Questions and Answers
Will the number of available character slots be increased?
No, even in Patch 54, the maximum possible number of character slots will not be increased. You can still have up to 16 unlocked slots.
Will I receive the rewards when the event ends no matter what?
No, you will only receive the items if you reserve a name by 3rd April and use it for a Valkyrie by 18th April. Characters whose names have not been reserved or which are created after the end of the said period will not receive any event rewards.
Can I create my Valkyrie in advance?
Unfortunately, it is not possible to create and design your character in advance. The new class will only be available in the game with Patch 54, and from this point onwards new hairstyles, for example, will also be available for Castanic females. Tip: As you will receive a coupon during the event to change your appearance, you will be able to take your time and go back to make adjustments to your character.
Are there any special titles for the new class?
Yes, the Valkyrie can unlock achievements and titles tailored especially for her. One of them, as usual, can only be achieved by one player per server: the first Valkyrie to reach level 65.
Title for the first Valkyrie on the server to reach level 65: Cutting-Edge Valkyrie
An additional event will give a title to all Valkyries that reach level 65 within the first 72 hours of the patch. This title is only awarded once per account.
Title for level 65 within 3 days: Lunar Guardian
Experience Point Scrolls can also be used by the new class.
Is there any more information about the new class?
Our usual preview of the new class including a comprehensive overview of all skills and glyphs is currently planned for 24th March.