Patch Notes 34.07 – Dreamstorm
New Contents
Dreamstorm
The "new Nexus" takes the form of numerous Dreamstorms strewn throughout Val Oriyn, and is arranged somewhat differently to the previous incarnation. Full details can be found here
We'd like to celebrate the reintroduction of the Dreamstorm with you, offering you the mentioned increased times until September 28th included!
Friends List
Players now have to accept other players as friends before they can be added to the Friends List
It is now possible to create friend groups with specific names
Various actions in the game (leveling up in a group, dungeons, battlegrounds) earn players friendship points. Reaching friendship level 3 with a friend allows you to teleport that person to your location from the open world
It is now possible to create codes to invite friends to the game and earn some handy items
When enchanting from level +12 to +15, the penalty for failure in dropping back to level +12 has been removed. This means that once a certain enchantment level has been reached, it will also be kept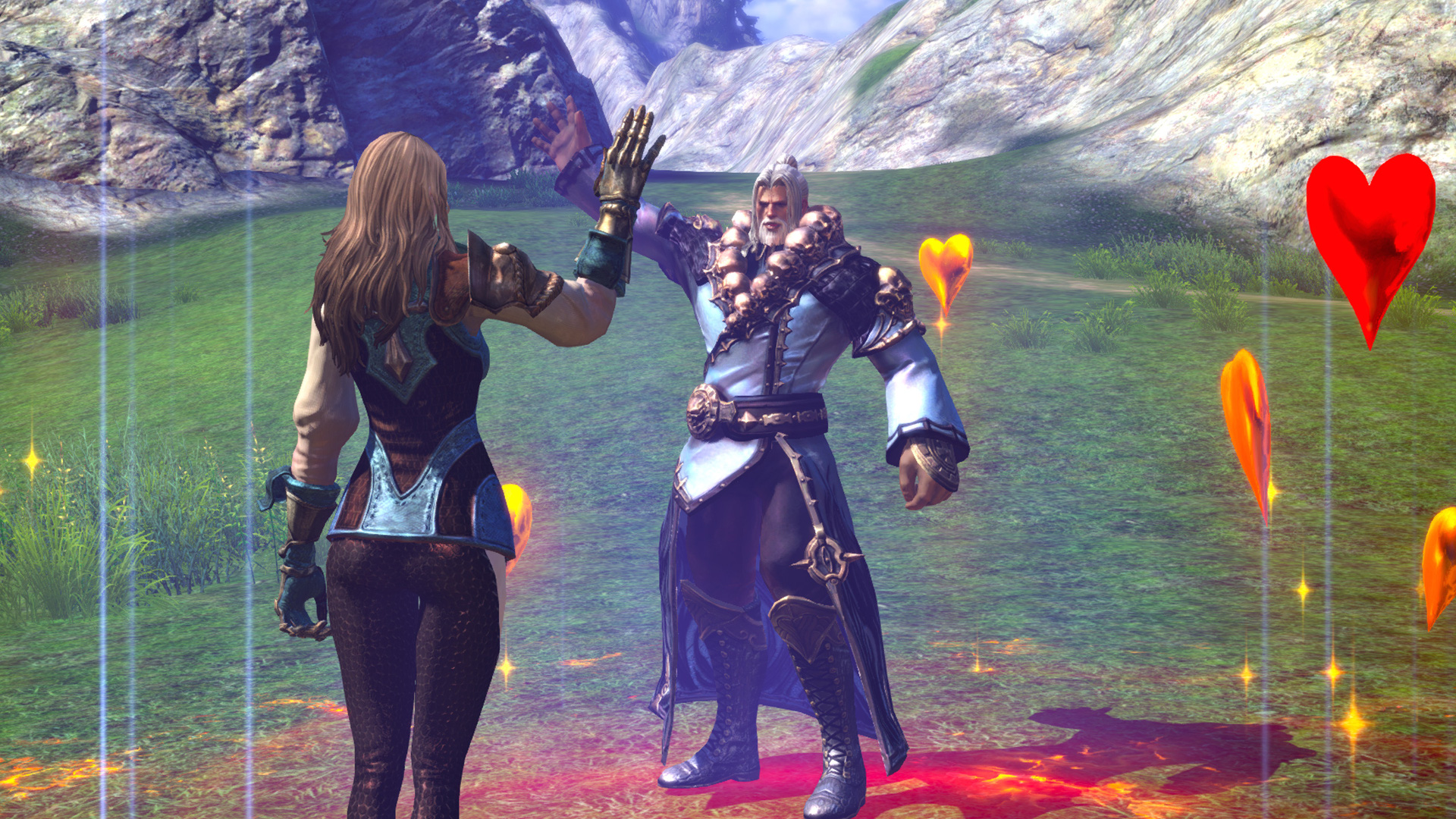 Dungeons
Akeron's Inferno
Greatly increased the drop rate for chests containing Schisma weapons and armor, as well as individual Schisma hand and footwear
Akeron's Inferno (Hard)
Slightly increased the drop rate for chests containing Schisma weapons and armor
Added Schisma Belt as loot
PvP and Battlefields
Noctenium Infusion effects are now activated for free in the following battlegrounds:
Fraywind Canyon
Corsairs' Stronghold
Gridiron
Gridiron
Increased number of monoliths on second floor to 3
GvG Battles
Limit for guild battles increased to 20
If the match is drawn, both guilds receive their wagered Fame points back
Crusade
The number of Skycastles per league has been changed. The top 5 guilds in the Cutthroat League receive a Skycastle, whilst in the Challenger League the top 15 guilds receive one
Added extra rewards for ranks 11 to 30 in the Challenger League for the end of a season
Skills and Glyphs
Warrior
Cascade of Stuns
Points for Glyph of Powerlink [Rain of Blows] reduced from 4 to 3
Torrent of Blows
Points for Glyph of Threat reduced from 6 to 3
Rain of Blows
Points for Glyph of Power (uncommon) reduced from 5 to 4
Scythe
Points for Glyph of Keenness reduced from 6 to 5
Points for Glyph of Power (uncommon) reduced from 5 to 4
Battle Cry
Points for Glyph of Haste reduced from 6 to 3
Berserker
Overwhelm
Cooldown increased from 12 to 15 sec.
Bloodlust
Additional damage effect in PvP reduced from 16% to 10%
Evasive Smash
Points for Glyph of Power reduced from 6 to 5
Staggering Strike
Stun duration on other players is reduced from 4 to 2 sec. whilst Intimidation is active
Mocking Shout
Reduced duration from 12 to 8 sec.
Weapon Block
MP cost reduced from 100 to 0
Raze
Can now be cast faster after Overwhelm
Archer
Base Power increased from 67 to 72
Breakaway Bolt
Character is immune while casting
Penetrating Arrow
Points for Glyph of Power reduced from 6 to 5
Points for Glyph of Power (uncommon) reduced from 5 to 4
Feign Death
Effect of Glyph of Restoration changed from 15 sec. and 2% HP to 10 sec. and 2% HP
Effect of Glyph of Restoration (uncommon) changed from 8 sec. and 5% HP to 10 sec. and 3% HP
Rain of Arrows
Points for Glyph of Power reduced from 6 to 5
Points for Glyph of Haste (uncommon) reduced from 4 to 3
Gunner
Mana Missiles
Base damage increased by 10%
Arcane Barrage, Scattershot
Base damage in PvE reduced by 15%
Sorcerer
Flame Pillar, Nova
Skill properties changed from melee to ranged attacks
Warp Barrier
No longer considered a melee attack (Nostrum of Energy no longer has an effect on the cooldown)
Slayer
Heart Thrust
Points for Glyph of Power reduced from 6 to 5
Fury Strike
Points for Glyph of Power reduced from 6 to 5
Points for Glyph of Power (uncommon) reduced from 5 to 4
Combo Attack
Points for Glyph of Power reduced from 6 to 4
Overhand Strike
Points for Glyph of Threat reduced from 6 to 5
Points for Glyph of Threat (uncommon) reduced from 5 to 4
Measured Slice
Points for Glyph of Keenness reduced from 6 to 5
Points for Glyph of Power (uncommon) reduced from 6 to 4
Knockdown Strike
Points for Glyph of Powerlink [Overhand Strike] reduced from 6 to 3
Points for Glyph of Powerlink [Whirlwind] reduced from 5 to 3
Points for Glyph of Power reduced from 6 to 5
Points for Glyph of Power (uncommon) reduced from 5 to 4
Reaper
Base Power increased from 55 to 63
Death Spiral
Cooldown reduced from 10 to 7 sec.
Shadow Reaping
Cooldown reduced from 3 min. to 2 min. 30 sec.
Sundering Strike
Cooldown reduced from 21 to 14 sec.
Priest
Arise I
Cooldown reduced from 40 to 30 sec.
Arise II
Cooldown reduced from 30 to 24 sec.
Guardian Sanctuary II
Duration increased from 7 to 10 sec.
Energy Stars
Attack Speed boost reduced from 11 to 8
Purifying Circle
Cooldown increased from 2.5 to 5 sec.
Mystic
Titanic Wrath
Cooldown increased from 8 to 25 sec.
Aura of the Merciless
MP cost reduced from 750 to 250
Thrall of Life
Duration decreased from 12 to 10 sec.
Aura of the Swift
Movement Speed boost increased from 20% to 30%
Aura of the Unyielding I-IV
Crit Resist Factor reduced from 1.3/1.4/1.5/1.6 to 1.1/1.2/1.3/1.4
Restorative Warding Totem
Duration changed to 10 sec.
Corruption Ring
Doubled the amount absorbed and MP granted
Effectiveness increased by 400%
Increased number of targets affected from 5 to 20 and range from 8 to 16m
Aura of the Tenacious
MP cost reduced from 750 to 250
Metamorphic Blast
Points for Glyph of Power reduced from 6 to 5
Warding Totem
Healing increased by 500% and number of targets increased from 5 to 20
Duration of warding effect reduced from 60 to 10 sec.
Curse of Exhaustion, Curse of Confusion, Mire
Delay added until impact such that the effect doesn't occur before the projectile lands
Volley of Curses
Reduces Endurance by 9% for 16 sec. Can be stacked once. (Prior to change: Reduces Endurance by 3% for 16 sec. Can be stacked up to 3 times.)
Titanic Wrath
Added Attack Speed boost (+6 at all levels)
Effect stacks with the Priest's Blessing of Shakan
Replaced the Priest's Energy Stars
Lancer
Challenging Shout
Points for Glyph of Threat reduced from 6 to 3
Stand Fast I
Points for Glyph of Powerlink [Shield Counter] reduced from 6 to 3
Pledge of Protection
Cooldown increased from 1 min. to 1 min. 30 sec.
Damage reduction/damage transfer values reduced from 35% to 20%
Rallying Cry
Duration reduced from 7 to 6 sec.
Iron Will V, VI
Damage absorption doubled
Iron Will
Cooldown increased from 20 to 30 sec.
Leash
Points for Slowing Leash reduced from 7 to 4
Immobility duration increased by 1 sec.
Second Wind IX
HP Recovery increased from 10189 to 50945
Second Wind
Cooldown increased from 1 to 2 min.
Items
The head decorations obtained by reaching level 300 in plants, energy, and mining can now be stored in the bank
Sales price of Argon Armor Shard reduced and changed possible goods for exchange
Changed description and level restriction of Noctenium Infusions
Effects of Noctenium Infusions increased:
PvP damage increased by 8%
PvP defense increased by 8%
Quests
Noctenium Infusions added as quest reward to the following dungeons:
Vault of Kaprima
Akeron's Inferno
Shattered Fleet
New quests added to following dungeons:
Akeron's Inferno (Hard)
Timescape (Hard)
Daily quest removed from the alliance vaults
User interface
After dismantling an item, the player remains in this mode and can directly dismantle further items without having to call up the option again
Added hints and info about enchantment
Further changes
Two Specialty Merchants have been placed in Velika, Allemantheia and Kaiator
Monsters in the various alliance areas no longer drop gold
Monsters drop virtually no more loot if the character is 10 levels or higher than the monsters
The summer event loading screens have been removed and replaced with new ones
Rootstock festival will be turned off with this patch
A building in Scythera Fae has been converted into a wedding chapel:
Various merchants and NPCs have been positioned there accordingly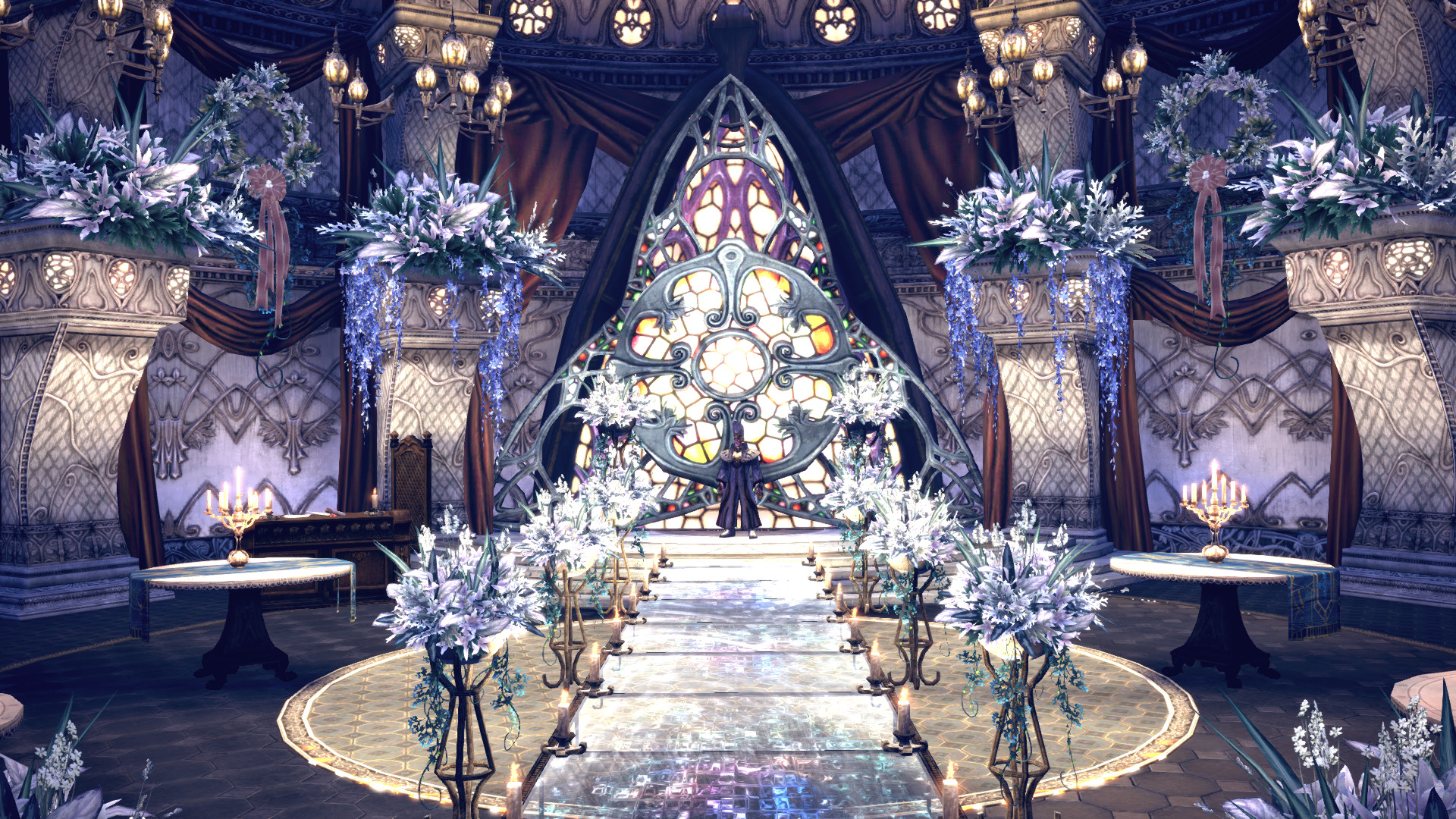 Known Issues
Different unclear texts in Dreamstorm announcements
Messages to friends containing non-allowed words will not display appropriate error messages
The map cannot be moved
The window of permanent shape changers is partially being displayed outside of the game. Temporarily resizing the interface will allow the relocation of said window.