Shop Update: IM39 Set with Ventarene Weapon
Send your enemies running as a warrior from the future! Kit yourself out with the IM39 Prototype and matching extras, available in the TERA Shop until 13th November.

In addition to the exo-armor, you'll also get a brutal Ventarene weapon, Plasma Wings R, and the Flying Skill: Free Flight which allows you to fly without the need of a flying mount, as long as you have the IM39 Prototype equipped.
Clad yourself in red steel, brandish a saw-toothed weapon, and show your enemies who's boss!

Please note that the plasma wings can only be worn by female characters.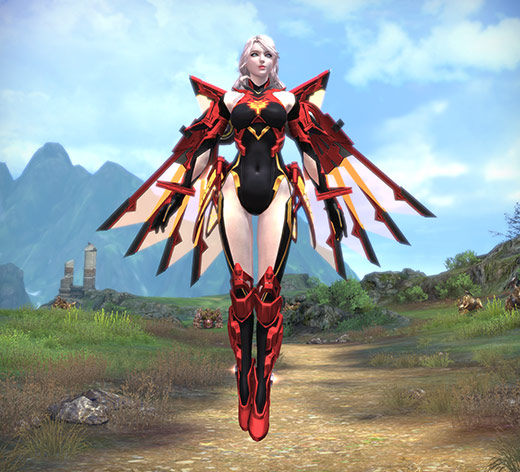 Package: IM39 Ventarene R
Smart Box: Red IM39 Ventarene Weapon Skin
Smart Box: IM39 Prototype
Flying Skill: Free Flight
IM39 Plasma Wings R
Have fun,

The TERA Team