Shop Update: Mighty Phoenixes
Tame the burning lights of the heavens! Starting today, you'll find a new surprise box in the TERA Shop containing the Mighty Flamewynder and Mighty Icewynder. Test your fortune, open the box and with any luck you'll get your hands on one of these majestic phoenixes with a 1.5 passive effect!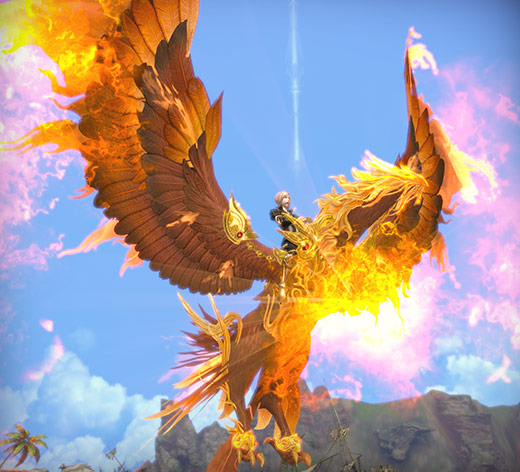 Skills: Flaming Aura and Phoenix Avatar

Exclusively unlockable with Phoenix Skills: the hot "1.5 effect" plus resurrection!

As soon as you add the right phoenix skill to your skill book, you'll automatically receive two passive skills. Every time you deal critical damage to a monster, there's a certain chance that it will apply the Flaming Aura effect, increasing Crit Power against monsters by a factor of 1.5 for a few seconds. Each critical hit during this time will be specially marked. You can also respawn once every 24 hours.
Please note: When the phoenix skill is learned, Flaming Aura will overwrite any previously learned passive effects of the same rank such as Ruler of Dragons.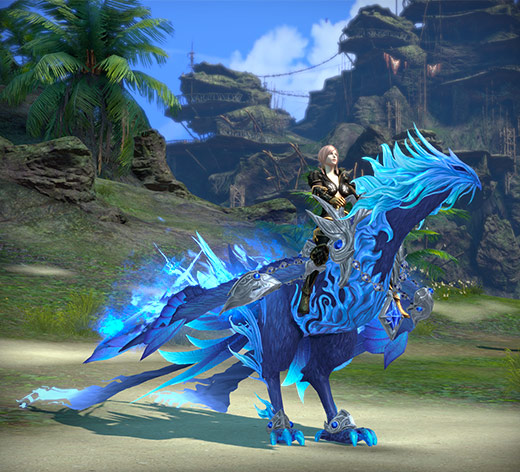 Surprise Box: Mighty Phoenixes

Contains one of the following items:
Phoenix Skill: Mighty Flamewynder (7 Days/Permanent)
Phoenix Skill: Mighty Icewynder (7 Days/Permanent)
Flying Skill: Flamewynder (7 Days)
Flying Skill: Icewynder (7 Days)
Metamorphic Emblem (1500/1800)
100 Vanguard Initiative Credits (3)
50 Vanguard Initiative Credits (5)
Strong Bravery Potion (4)
Strong Canephora Potion (5)
Tempestuous Savage Draught (5)
Inexorable Savage Draught (5)
Goddess' Blessing (3/2)
Superior Noctenium Elixir (4)
Titan's Earth (20)
Titan's Storm (20)
Titan's Ember (20)
Titan's Ease (20)
Veteran Apothecary Dye (1)
Glide into the battle on the glowing phoenix wings and reap the benefits of the hot passive effect!

Have fun,

The TERA Team