Shop Update: New Underwear
Time to change your underwear! Starting today you'll find totally bodacious new underwear with adorable cat designs in our newly reworked laundry baskets! Catcat Meowear comes in an elegant black, while Catmorph Meowear has cheeky tiger stripes.

But that's not all! As is usually the case with a new design, the new underwear increases stats such as health, mana or critical hit rate even more than previous underwear sets – they're the cat's whiskers!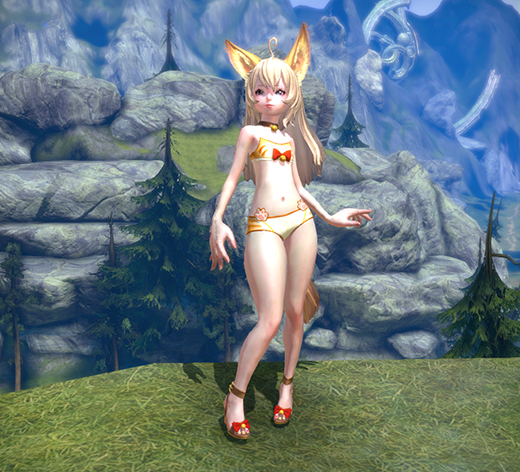 Laundry Basket: Light Underwear

You will get one of the following articles from the laundry basket:
Fresh Noble White Satin Underwear
Comfy Noble White Satin Underwear
Sporty Noble White Satin Underwear
Warm Noble White Satin Underwear
Glowing Noble White Satin Underwear
Splendid Fresh Light Velvet Underwear
Splendid Comfy Light Velvet Underwear
Splendid Sporty Light Velvet Underwear
Splendid Warm Light Velvet Underwear
Splendid Glowing Light Velvet Underwear
Quality Fresh Active Underwear
Quality Comfy Active Underwear
Quality Sporty Active Underwear
Quality Warm Active Underwear
Quality Glowing Active Underwear
Catmorph Fresh Meowear
Catmorph Comfy Meowear
Catmorph Sporty Meowear
Catmorph Warm Meowear
Catmorph Glowing Meowear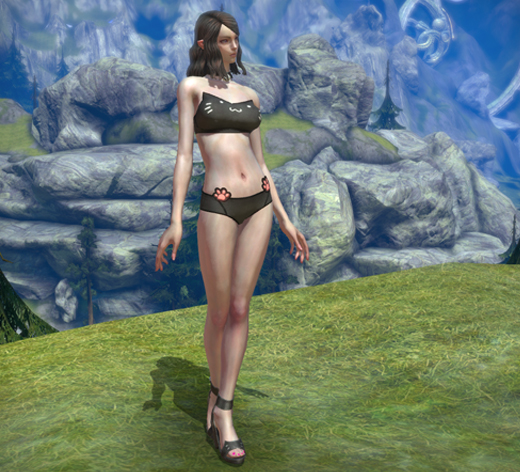 Laundry Basket: Dark Underwear

You will get one of the following articles from the laundry basket:
Fresh Noble Black Satin Underwear
Comfy Noble Black Satin Underwear
Sporty Noble Black Satin Underwear
Warm Noble Black Satin Underwear
Glowing Noble Black Satin Underwear
Splendid Fresh Dark Velvet Underwear
Splendid Comfy Dark Velvet Underwear
Splendid Sporty Dark Velvet Underwear
Splendid Warm Dark Velvet Underwear
Splendid Glowing Dark Velvet Underwear
Quality Fresh Active Underwear
Quality Comfy Active Underwear
Quality Sporty Active Underwear
Quality Warm Active Underwear
Quality Glowing Active Underwear
Catcat Fresh Meowear
Catcat Comfy Meowear
Catcat Sporty Meowear
Catcat Warm Meowear
Catcat Glowing Meowear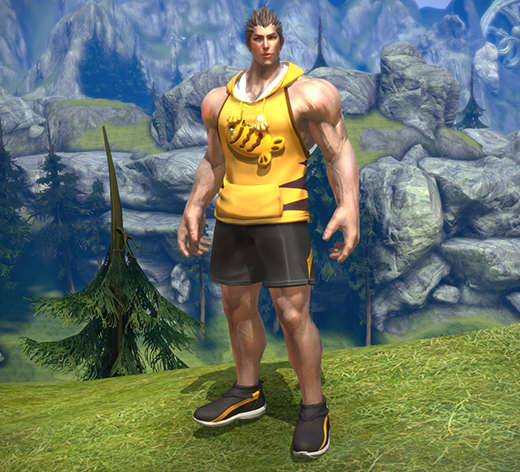 Laundry Basket: Dyeable Underwear

You will get one of the following articles from the laundry basket:
Dyeable Noble Fresh Silk Underwear
Dyeable Noble Comfy Silk Underwear
Dyeable Noble Sporty Silk Underwear
Dyeable Noble Warm Silk Underwear
Dyeable Noble Glowing Silk Underwear
Splendid Fresh Dark Velvet Underwear
Splendid Comfy Dark Velvet Underwear
Splendid Sporty Dark Velvet Underwear
Splendid Warm Dark Velvet Underwear
Splendid Glowing Dark Velvet Underwear
Quality Fresh Active Underwear
Quality Comfy Active Underwear
Quality Sporty Active Underwear
Quality Warm Active Underwear
Quality Glowing Active Underwear
Catmorph Fresh Meowear
Catmorph Comfy Meowear
Catmorph Sporty Meowear
Catmorph Warm Meowear
Catmorph Glowing Meowear
Laundry Basket: Underwear Mix

You will get one of the following articles from the laundry basket:
Noble Fresh Linen Underwear
Noble Comfy Linen Underwear
Noble Sporty Linen Underwear
Noble Warm Linen Underwear
Noble Glowing Linen Underwear
Splendid Fresh Light Velvet Underwear
Splendid Comfy Light Velvet Underwear
Splendid Sporty Light Velvet Underwear
Splendid Warm Light Velvet Underwear
Splendid Glowing Light Velvet Underwear
Quality Fresh Active Underwear
Quality Comfy Active Underwear
Quality Sporty Active Underwear
Quality Warm Active Underwear
Quality Glowing Active Underwear
Catcat Fresh Meowear
Catcat Comfy Meowear
Catcat Sporty Meowear
Catcat Warm Meowear
Catcat Glowing Meowear
Have fun,

The TERA Team