Shop Update: Pixie Outfit and Frostrune Weapon Skin
One for the fairies: spin the wheel and discover magical skins and outfits for you!

If you're a fan of icy magic, the Red Dawn Frostrune Weapon Skin adds a deliciously colorful nuance. For fans of the witching hour, check out the irresistible combination of costume and wings for your dance under the stars.
Spin the wheel now and discover the new prizes!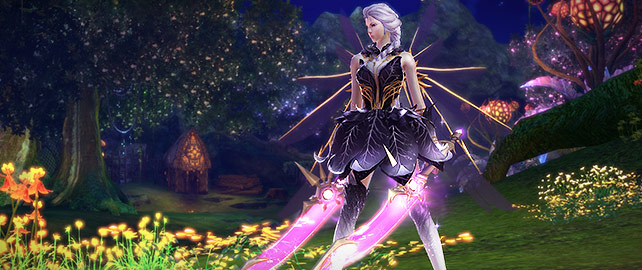 New Prizes

The following items have been added to the Wheel of Jackpots:
Jackpot segments:
[New] Smart Box: Red Dawn Frostrune Weapon Skin
[New] Package: Midnight Pixie – Smart Box: Midnight Pixie Costume + Midnight Pixie Wings (only for female characters)
Other changes
Normal segments
[Moved to normal segments] Smart Box: Private School Outfit
[Moved to normal segments] Smart Box: Dyeable Pixie Costume
[Moved to normal segments] 5x 1,200 Adventure Coins


[Removed] Smart Box: Photon Weapon Skin