Shop Update: Wondrous Wedding Fashion
Here comes the bride! Starting today you can win the perfect attire to celebrate your big day in style on the Wheel of Jackpots. Dress up in your finest with a finely decorated bridal gown and veil, or slip on an elegant suit. Either way, you'll melt all your guests' hearts.
Please note that Blusher Veils and Bridal Veils can only be worn by female characters.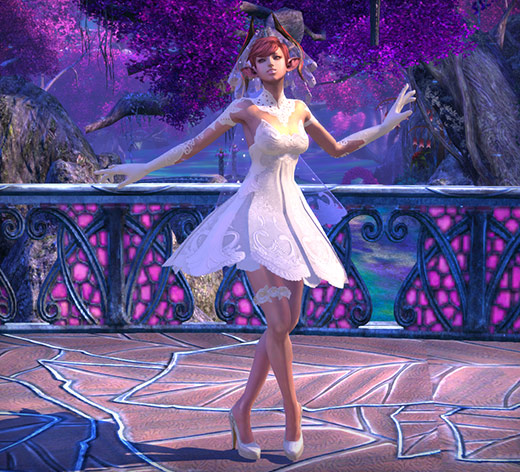 New Prizes
The following items have been added to the Wheel of Jackpots:
Jackpot segments:
A package comprising a smart box containing some Wedding Fashion, an Ivory White Blusher Veil and an Ivory White Bridal Veil
A package comprising a smart box containing some Dyeable Wedding Fashion, an Ebony Black Blusher Veil and an Ebony Black Bridal Veil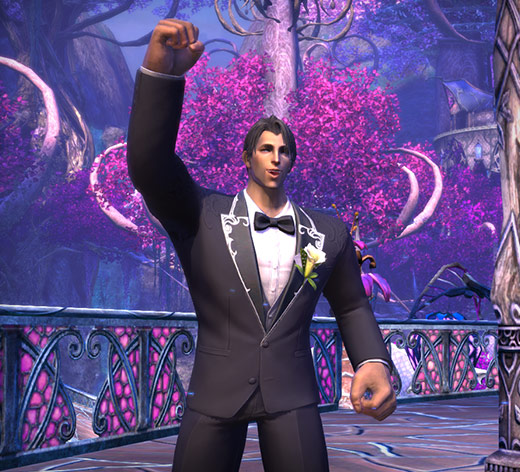 Prize Overview
Jackpot segments:
[New] A package comprising a smart box containing some Wedding Fashion, an Ivory White Blusher Veil and an Ivory White Bridal Veil
[New] A package comprising a smart box containing some Dyeable Wedding Fashion, an Ebony Black Blusher Veil and an Ebony Black Bridal Veil
[Removed] Manaya's Gear – Smart Box: Manaya's Weapon Skin + Smart Box: Argon Hunter's Armor + Argent Fellhorn Helm + Wings of the Adamantine Queen
[Removed] Kaia's Gear – Smart Box: Kaia's Weapon Skin + Smart Box: Goddess of War Armor + Smoldering Fellhorn Helm + Ashen Wings of the War Goddess