Sky Cruiser Endeavor EXTREME
Things are getting EXTREME – take on Darkan's ultimate challenge!
Checklist:
▓ Latest Gear
▓ Complete Crystalbind
▓ Epic Teamplay
▓ 7-Day Login Buff
▓ Passive Dragon Effect
Welcome to Hell – We hope you can check off everything on this check list. You're going to need them and a whole lot more to take down Perimos and Darkan!
Making its appearance first in Europe, we're bringing you the Sky Cruiser Endeavor in an epic hell mode. Enter this extreme dungeon between 20th June and 4th July 2017 and take on these creatures from your darkest nightmares!
Please note: To allow for everyone to start at the same time (race for server first anyone?) we'll spawn the teleportal on June 20th at 20:00 CEST only.
Some Changes in a Nutshell:
Dungeon Details:
If your group wipes during a boss fight, you'll be resurrected in the dungeon outside the boss room, and get some Rootstock and Noctenium buffs applied for free.
In order to enter the dungeon, every character must carry the item Bahaar's Spark of War, which can be purchased next to the teleportal.
No boss health bars appear, and the effects on bosses are not displayed as icons.
Room 1: Putrion
Perimos inflicts a harmful effect with his laser.
The archers deal percentage damage when attacking you with powerful arrows.
The priests do improved healing and give monsters hit a buff.
Putrion will kill you with his charge attack!
Putrion increases your cooldowns and reduces your movement speed.
Room 2: Perimos
Now every player must stand in the laser, both the red and blue ones.
Perimos makes two AoE attacks in quick succession, but the second wave has no visible indicator.
Perimos leeches your mana or reduces your received healing.
Every time Perimos destroys a crystal, he'll get a shield you'll need to destroy
Room 3: Darkan
Darkan will completely blind you if you don't find the protective light area!

You can use some Rootstock consumables to mitigate this as well. The NPC with the tickets will also provide the possibility to get those.

After the ghost phase and during the cage phase, Darkan receives a powerful buff.
He can silence you or send you running around in terror.
Many of his attacks cannot be dodged, and some greatly reduce your mana!
The lower his HP, the higher his attack speed will get – the last 10% will be an exciting Darkan drum solo!
Rewards & Rankings
A dungeon of such extreme difficulty of course needs its rewards! You can look forward to the following amongst others:
VM9 Materials
Vanguard Initiative Credits
Circlet Fragments
Master Enigmatic Scroll
Semi-Enigmatic Scroll
Exclusive Riding Skill: Lupus Animus
Dragon Skill: Mighty Bone Wyvern
Splendid Light Velvet Underwear
And much more!
Detailed overview available in this PDF!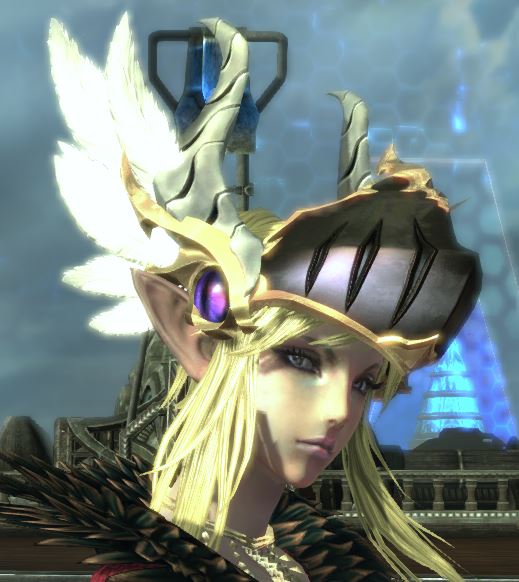 We'll also put together a special daily dungeon ranking. Look forward to the following details of heroic victories and shameful defeats!
WALL OF FAME
Raid parties which completed the dungeon the quickest:
Which party was fastest overall
Which party was fastest against the individual bosses
What Server & Party completed the dungeon at what time
WALL OF SHAME
Heaviest casualties:
Which race died the most
Which class died the most
Which boss was the deadliest
Which boss skills killed the most enemies
What would rankings be without rewards? Once per week, every seven days, we'll determine the parties or players which completed the dungeon the most often and the fastest and reward them:
Defeated Darkan the fastest [Party]

Permanent flying mount "Aerotron"
Exclusive Head Accessory "Feral Feathered Visor"

Defeated Darkan the most often [Every character on the account]

Exclusive Head Accessory "Gold Feathered Visor"
Permanent flying mount "Aerotron"
Stream Your Runs!
Are you active on Twitch or another streaming channel? Want to show your viewers how you tackle this extreme challenge? Then register at hellmode@tera-europe.com and we'll support you!
You'll receive some item codes which you can dish out to your viewers to redeem in game.
You could hand out a code for example when…
… a party member dies to Putrion's charge attack
… one or more players die against Perimos for not switching lasers
… an aeonalis pylon is destroyed in the fight against Perimos
… a player is stunned by another party member in the fight against Perimos
… a player runs into the flames when under the influence of the Terror of Killian in the fight against Darkan
… a player has a completely black screen in the fight against Darkan
… a player is hit by a ghost multiple times in the fight against Darkan
Note:
Please note that each entry to the dungeon requires one entry token. After leaving the dungeon and trying to enter it again, the teleportal will demand an item from you exactly like the first time!