Summer of Nightmares – TERA EXTREME!
Are you going mad in the summer heat? You're not alone! Instead of enjoying their well-earned holidays, tons of different bosses are mutating into nightmarish hellbeasts under the sun's rays! From mid-June until late summer, we're adding extreme difficulties to six instances in TERA EU, kicking off with the Forsaken Island on 13th June. Look forward to rampaging bosses, bone-breaking challenges and glorious loot!
---
Nightmares in a Nutshell



Forsaken Island

We're unleashing Desolarus and his minions on you first. The Forsaken Island will open its nightmarish gates on Thursday, 13th June.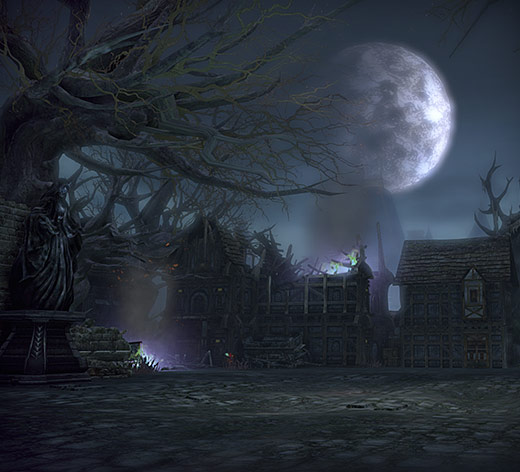 Bathysmal Rise

Bathysmal Rise has had a major overhaul, with sinister new tricks and traps lurking behind every corner of this sunken lair. Take on Mephisis, Tantibus and Fulminar in the nightmarish extreme mode from Tuesday, 18th June.
Sky Cruiser Endeavor

The very first extreme dungeon we designed for Europe is making a comeback! The Forsaken Island will be replaced by the Sky Cruiser Endeavor under Darkan's command at the end of July.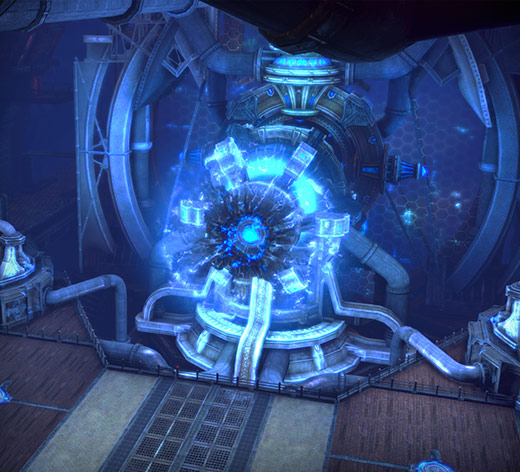 Kelsaik's Raid

This 10-player dungeon can be tackled in normal, hard or extreme modes. The battle against Kelsaik will replace the confrontation against Darkan on the Sky Cruiser Endeavor.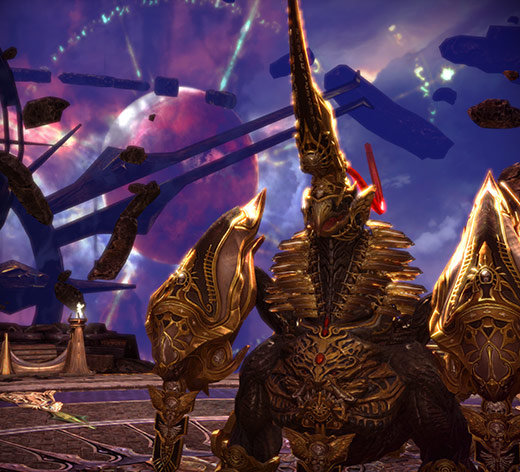 Dreadspire

Each room is more difficult and summons one of three possible bosses – after the nightmares of Bathysmal Rise, steel yourself for the terrors of the Dreadspire! Four chilling rooms in which you'll need every ounce of courage to survive – do you have what it takes to survive these terrors?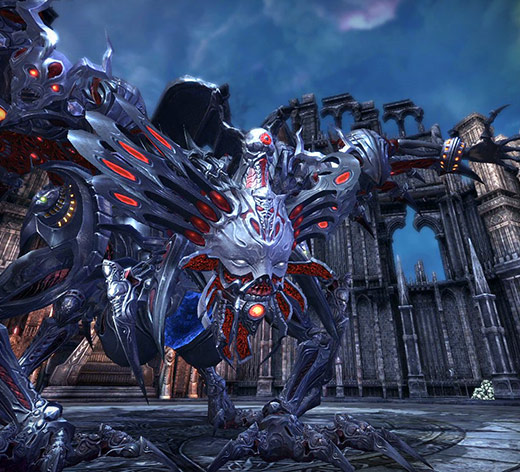 Rift's Edge

Head to the Rift's Edge as the final dungeon in the series in September. This will replace Kelsaik's Raid and can be played by 10 players in normal mode or 5 players in extreme mode.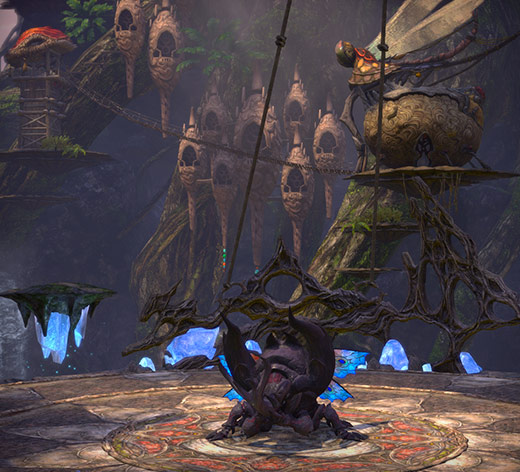 ---
Titles and Rewards



Extreme challenges would be pointless if there weren't some extreme loot to go with it! The dungeons have a host of various rewards in store equivalent to their item level. You can also unlock additional titles and pick up keys for loot chests!
Extreme Times

Unlock this achievement by successfully completing all 6 extreme dungeons 10x each. Collect the token for each completed instance and combine them into a rewards chest in which you'll find the Flying Skill: Koinobori School, the fabled title "Demigod of the Extreme" and much more!
Summer Triumph

Complete the 4 event dungeons 10 times in normal mode (Forsaken Island, Kelsaik's Nest, Rift's Edge, Bathysmal Rise) to unlock this achievement. Collect 10 tokens from each dungeon and combine them to receive the "Glorious Victor" title and other great rewards.
Fulminar's Nightmare

Defeat Fulminar a total of 77x in the extreme version of Bathysmal Rise and pick up the achievement and title "Fulminar's Nightmare"! You'll also get the flying Aquamarine Koinobori and more fantastic loot.
EXTREME & Neptune Keys

As is standard with our extreme challenges, you'll also find chests full of treasure in the event dungeons this time round. These chests can only be opened with a matching key. An overview of all the rewards plus the monster loot can be found here (google spreadsheet).
---
Aquatic Nightmares



Forsaken Island

We've taken the existing extreme mode of the island and brought it into line with the current state of gear and skills. The dungeon will be available until the end of July. Will you be able to defeat the nightmare even without the ability to respawn in the fight?
Normal mode:
From level 65
For item level 438
Entry costs: 75 Adventure Coins
1 daily entry (2 for club members)
Loot: Similar to Sky Cruiser Endeavor (Normal)
Extreme mode:
From level 66
For item level 453
Entry costs: 150 Adventure Coins
1 daily entry (2 for club members)
Loot: Similar to Gossamer Vault (Normal)
Bathysmal Rise

Explore Bathysmal Rise in normal and extreme modes until August. Fulminar is waiting to crush you and chop you into fishbait, and won't leave a wave unfurled to drown your attempts. But heroes cunning enough to defeat him will be greatly rewarded. Beat Fulminar and you can also gather his tears. Completing the minigame in the middle of the dungeon in under 30 seconds will also earn you a tear.

Combine them into a Neptune Key and use this to unlock the sunken treasure chests found in the depths. Inside the chest you'll find fabulous rewards, such as Balder's golden gear.
Normal mode:
From level 65
For item level 443
Entry costs: 90 Adventure Coins
2 daily entries (4 for club members)
Loot: Similar to Grotto of Lost Souls (7-player)
Extreme mode:
From level 67
For item level 456
Entry costs: 200 Adventure Coins
2 daily entries (4 for club members)
Loot: Similar to Gossamer Vault (Hard) and Bahaar's Sanctum
Details for the other dungeons will be released in due course when the time nears.
Have fun,

The TERA Team