TERADEMY 2016 winners
Dear players,
Over the course of May and June, we held the TERADEMY 2016 contest. You were asked to create flying mounts or pets inspired by the world of Arborea and it was awesome to see that a lot of our users participated in this contest!
We received some exceptional pieces of art and it was really difficult to pick the best ones. In the end, we handpicked the 10 best creations and their creators will receive a 4-month TERA Club membership!
Ophéliâ (Hasmina) / Alsteity (Killian) / Oocarbone (Zenobia) / Nemu.Neko (Hasmina) / Ivrann (Zenobia) / Toxicßlade (Zenobia) / Sekishi (Icaruna) / Layluna (Hasmina) / Miineko (Hasmina) / Rozenlux (Fraya).
Furthermore, with the assistance of Bluehole, we chose the top 3 creations which will reward their creators with an additional ROCCAT Nyth Modular MMO Gaming Mouse!
Nemu.Neko /Alsteity / Miineko.
Last and most importantly, after careful consideration and communication between Gameforge and Bluehole, we have selected Miineko as the winner of our TERADEMY EU 2016 contest!
On top of the already mentioned rewards, Miineko will also receive the flying mount she created* on one character of her choosing, as soon as it is published in 2017! Congratulations!
The winning creation can be seen here: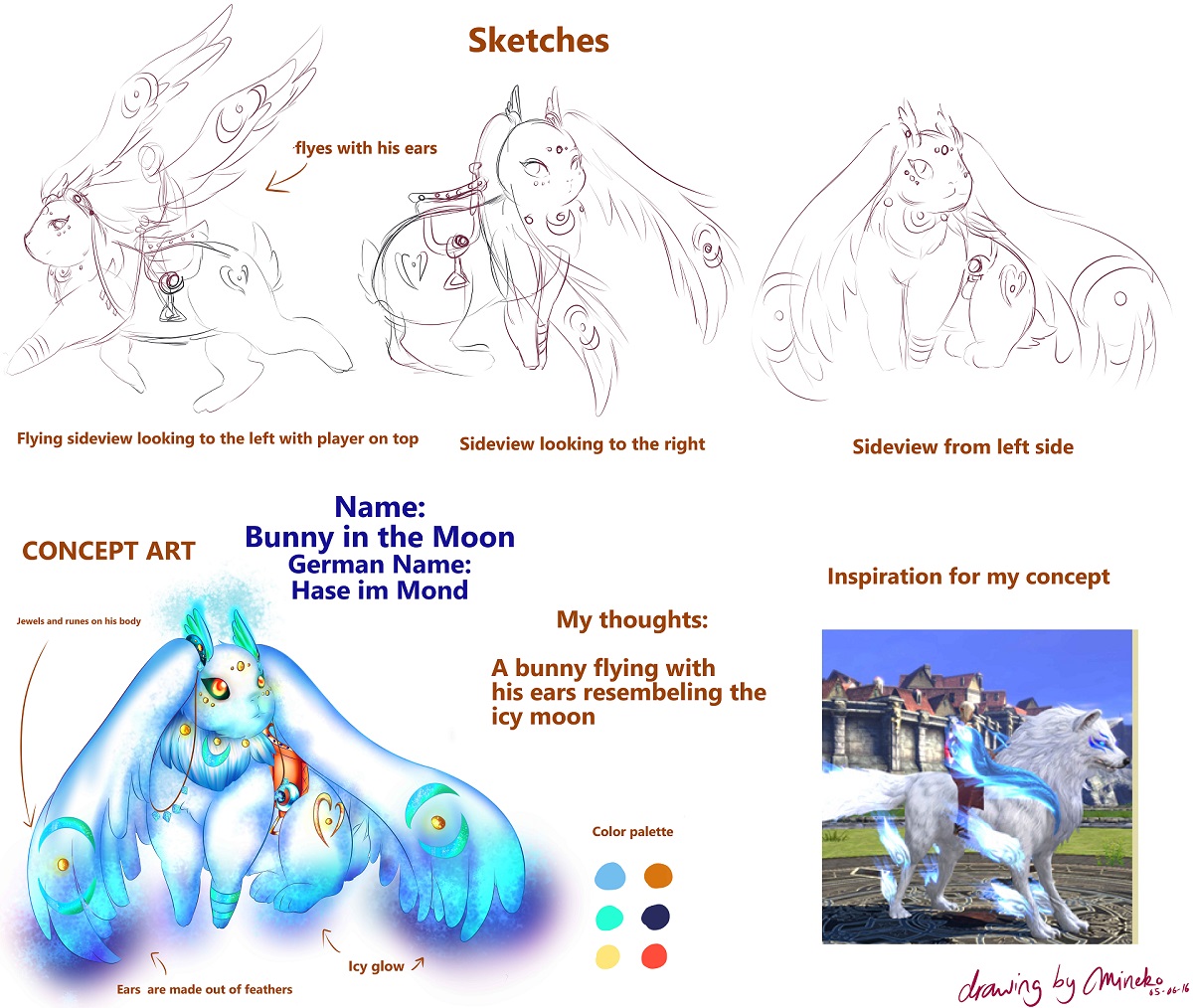 The Top 10 winners will be posted on the TERA Facebook page and forum, so feel free to take a look there.
Congratulations to all the winners and thank you to all participants for their wonderful submissions!
Your Tera Team
*Please keep in mind that the mount may differ in looks from the original illustration due to technical restriction at the development stage